Extension - Accept listings from new users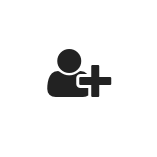 With this extension you can create your own directory site, specific to your geographic location and market. People or businesses can list their offer on your site.

These new users, using a special sign-up link, will be able to add their listings as resources added into your planyo site. There are 3 verification methods that can be applied to the process: single verification (listing reviewed before publishing), double verification (user verification before their resource is created and review of the listing), or none (each user who has the special sign up link can add and publish their resource).

You can create a base resource which will be used as a model for the creation of new resources. This is useful to pre-configure settings typical to your business model.
CHF 20/month
Buy monthly subscription to the extension. The extension is hosted on our servers so no installation is required. This is the easiest way to use the extension.

First month is always free of charge so you can test the extension. After the initial 30 days your Planyo account will be automatically billed the monthly fee until you cancel the subscription for the extension. Your Planyo credit must be positive in order to start the monthly trial.